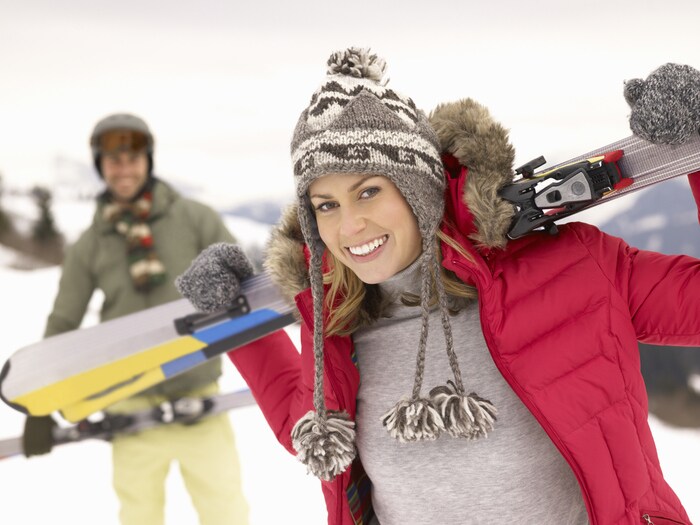 By Lou Carlozo, Tribune Brand Publishing
Wintertime, especially after the holidays, brings gray-sky doldrums that may seem impossible to beat. But once you're in the car, you're in motion: Now all you have to do is steer in the direction of unstoppable fun.
Anywhere there's snow on the ground - or a crisp freshness in the air - you can count on good times just short drives away (mostly two hours or less) from the Lehigh Valley. Here we present seven diversions where, even though snow might cover the ground, you won't need a shovel or a trace of salt.
High Point Cross Country Ski Center
973-702-1222
1480 State Route 23
Sussex, New Jersey
xcskihighpoint.com
Driving distance: 69 miles (1 hour, 37 minutes)
It's not all about downhill, you know. The trails at High Point are tailor made for cross-country skiing - a great activity for the family, beginners included. One of the snowiest spots in northern New Jersey, High Point offers all-day ski rental packages from $17 to $22; you can also rent snowshoes.
Big Boulder
570-722-0100
1 S. Lake Drive
Lake Harmony, Pennsylvania
jfbb.com
Driving Distance: 44 miles (56 minutes)
One of the joys of living in the Lehigh Valley is that the world-famous Poconos are practically in your backyard. Big Boulder and the adjoining Jack Frost feature a wide variety of winter sporting activities. Big Boulder offers a special brand of family fun with its snow tubing sessions, which last a remarkable three hours. Customer get their own snow tube for the entire session - but note that it's first come, first served with no reservations.
Mountain Creek
973-827-2000
200 N.J. Route 94
Vernon, New Jersey
mountaincreek.com
Driving distance: 74 miles (1 hour, 46 minutes)
It's safe to say any "creek" will be frozen over, but the festivities are red hot here. Mountain Creek's diversions include snow tubing, the Alpine Mountain winter coaster, snowboarding and zoom ziplines. And if you'd rather chill by warming up, the nearby Elements Spa at Crystal Springs Resort was recently named the top spa in the Garden State.
Alpine Mountain
570-595-2150
497 Timberhill Road
Henryville, Pennsylvania
alpinemountain.com
Driving distance: 49 miles (1 hour, 11 minutes)
A family-friendly place for beginning skiers, Alpine Valley has 21 trails of varying difficulty, making it a great place for return visits. There's also an ice skating rink for adults and kids. But assuming you've got a teenager who's too cool for bunny trails, Alpine Valley also offers snowboarding and night skiing. Awesome!
Campgaw Mountain Ski Area
201-327-7800
200 Campgaw Road
Mahwah, New Jersey
skicampgaw.com
Driving distance: 103 miles (1 hour, 39 minutes)
Campgaw was scheduled to open Dec. 20 and has been making lots of snow in preparation. Its slopes are well groomed, and snowboarding makes for another popular attraction. Ski trails cater to experts and intermediates; Campgaw books birthday events for parties of 10 or more.
Paradise Riding Stables
570-839-8340
1619 State Route 611
Mount Pocono, Pennsylvania
poconohorses.com
Driving distance: 49 miles (1 hour, 9 minutes)
Horseback riding? In the winter? You might say the neighs have it. It's hard to beat riding a horse on gentle, snowy trails, and Paradise holds the distinction of being "The Poconos' original riding stable." Little riders can take 15-minute strolls around the Pony Corral, while first-timers can enjoy a leisurely pace on an hour long circuit. For experienced riders, there are two-hour excursions on the stable's expansive grounds.
Carmel Cove Inn
301-387-0067
105 Monastery Way
Swanton, Maryland
carmelcoveinn.com
Driving distance: 253 miles (4 hours, 6 minutes)
It's a bit of a haul, but worth it: Carmel Cove Inn tops Maryland.com's list of romantic getaways. It mixes the best of outdoor fun and indoor luxury. Built on the grounds of a former monastery, Carmel Cove is small at just 10 rooms. Carmel Cove provides snowshoes and cross-county skis for exploring the beautiful alpine surroundings.