Cruise into autumn hues with these 5 fall fun drives
Autumn has arrived in the Lehigh Valley and eastern Pennsylvania, bringing with it promises of colorful foliage and fall hiking trails. And some of the best sights, hikes and diversions lie just a few hours or less from Allentown and Lancaster.
For some of the best choices, we sought out Tom Mullin, associate professor of parks and forest resources at Maine's Unity College, an institution long known for its environmental studies and appreciation of the Great Outdoors. He helped us compile this list, your road map to getting the most out of your next fall road trip.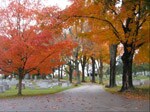 Gettysburg, Pennsylvania
Distance from Allentown: 121 miles
Distance from Lancaster: 55 miles
Although best known for its Civil War history, Gettysburg presents another face come fall. Mullin suggests the auto tour of the battlefield loop to get the best of autumn colors, with a side trip to the surrounding hills. "Expect to see colors in mid- to late October with yellows, golden browns and deep reds in these rolling foothills and agricultural areas rich in history," he says.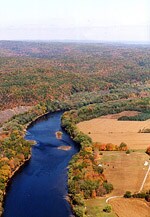 Delaware Water Gap National Recreation Area
Distance from Allentown: 67 miles
Distance from Lancaster: 132 miles
This area combines the best of mountain and valley viewing, with classic fall foliage. U.S. Route 209 is the main park road, with a crossover to New Jersey via a bridge at Dingman's Ferry that takes you to a series of national park routes. "This loop is about 60 miles and is slower going but boy is it scenic," Mullin says. "Rivers, mountains, fall foliage, farm stands: What could be better?"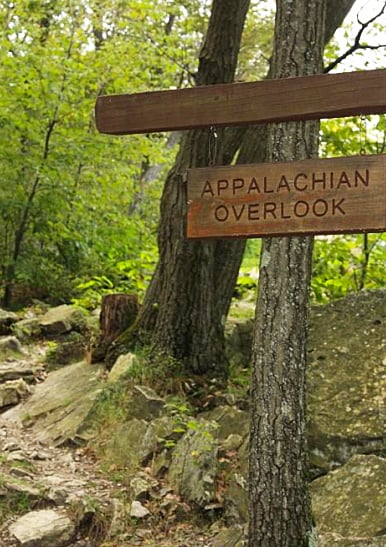 Hawk Mountain Sanctuary
Distance from Allentown: 31 miles
Distance from Lancaster: 58 miles
Close to Allentown and Lancaster, Hawk Mountain ranks as one of the best bird-watching areas in North America. "A 2,500-acre wildlife sanctuary is open to the public year round," Mullin says. Hiking trails abound, and fall colors peak in September through October — just the time when you could spot thousands of hawks, or other raptors including bald eagles, vultures, osprey and falcons. A winding, 20-mile stretch of State Road 143 from New Tripoli to Moselem Springs takes you through the fall beauty and past the Hawk Mountain Sanctuary.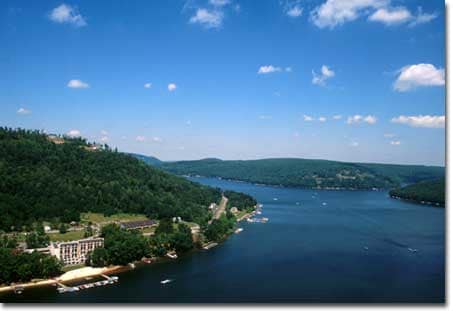 Deep Creek Lake, Maryland
Distance from Allentown: 259 miles
Distance from Lancaster: 211 miles
Known for its water activities in the summer, the Deep Creek Lake area turns yellow, orange and red in gorgeous Appalachian fashion. Fun diversions include rock climbing and hiking on Meadow Mountain, where black bears frequent the campgrounds. It's still possible in September to go kayaking on the lake; plan your trip soon and you could catch Deep Creek 2014's ICF Canoe Slalom World Championships in nearby McHenry, Sept. 17-21. From the Pennsylvania Turnpike, exit at U.S. 220 South to Interstate 68 west and then Maryland Route 495 South to get to the lake and state park areas.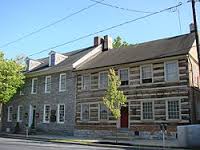 Lititz, Pennsylvania
Distance from Allentown: 70 miles
Distance from Lancaster: 9 miles
Lancaster denizens, it's right in your backyard: the fruitful hues of the area's agricultural region. "Colors are mid- to late October with yellows, browns and dark reds predominating in the rolling landscape," Mullin says. For Allentown drivers, it's worth the trip. "It's a different kind of fall foliage; you don't get mountains, but you get fall harvest kind of things, all the crops being grown by the Amish and the Mennonites," he says. From September through October, you'll get corn and pumpkins coming into season, along with apples. Many pick-your-own locations are in the area.