Automotive News names Ciocca in top 110 dealerships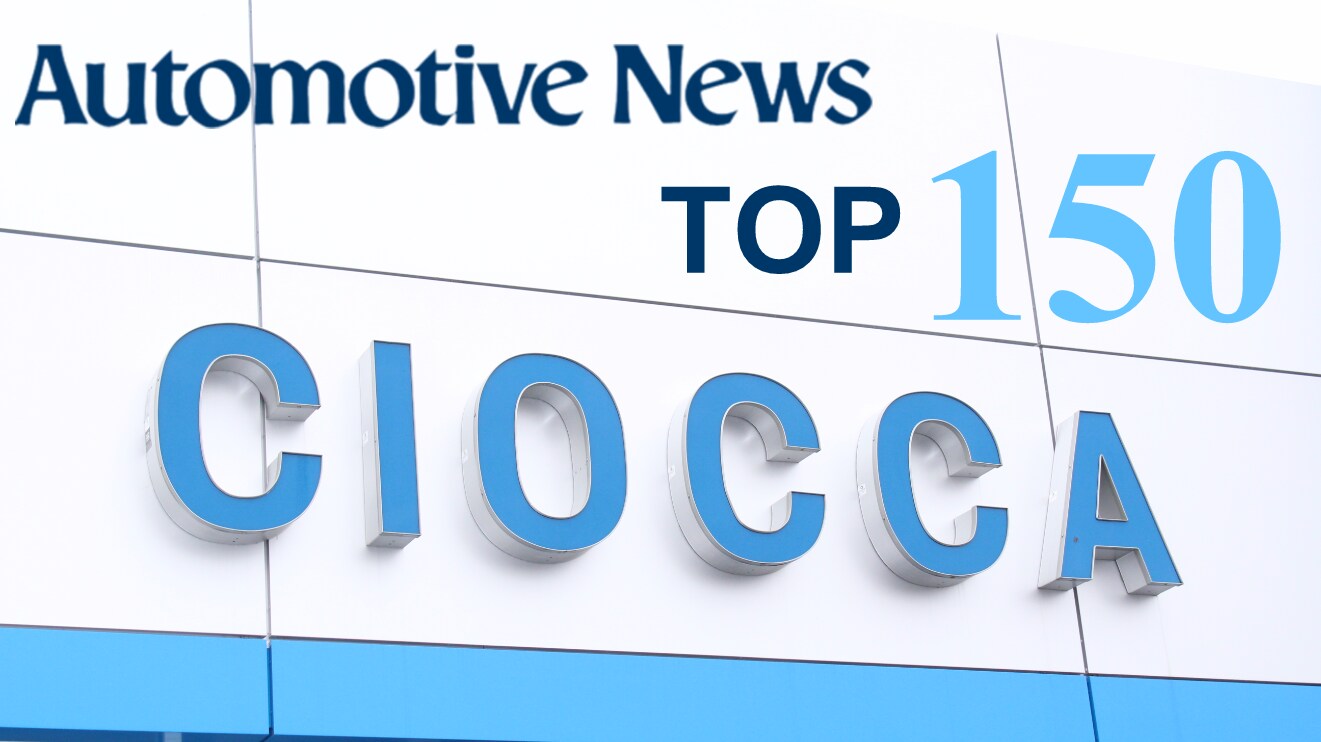 On March 25, Automotive News published its list of the top 150 largest auto retail groups in the United States ranked by unit sales of new vehicles in 2018. Ciocca Dealerships was ranked 107 in the country with more than 21,000 total units. Last year, Ciocca was came in at 120 on the list; the 13-spot gain is tied for the third largest rank change in the country. 
CEO and founder Gregg Ciocca said in a letter to employees, "The success of our dealership group is due to the hard work of our associates. This achievement squarely reflects the time, effort, and dedication each of you put in."
---