The 2022 Subaru Love Promise Customer and Community Commitment Award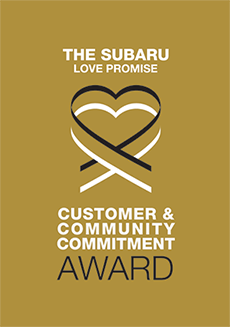 We've been nationally recognized for our dedication to our customers, our community, and the Subaru Love Promise.
We're honored to receive the 2022 Subaru Love Promise Customer and Community Commitment Award. This award nationally recognizes elite Subaru retailers who provide an exceptional customer experience at every interaction with Subaru. These retailers have also demonstrated an outstanding commitment to supporting passions and causes in their local communities in important areas such as the environment, community, health, education, and pets.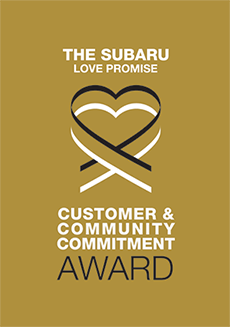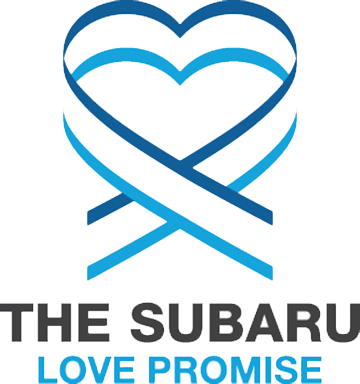 What is the Subaru Love Promise?
Subaru and our retailers believe in making the world a better place and the Subaru Love Promise is our vision of respecting all people. This is our commitment to show love and respect to our customers and to work to make a positive impact in the world.
How is Ciocca Subaru of Allentown dedicated locally to the Love Promise?
At Ciocca Subaru, our Love Promise to the Allentown area can be seen in our proud support and sponsorship of many of our great local organizations. We're grateful not only to be a part of the Allentown community, but to serve it as well.
Lehigh Valley Humane Society, Last Chance Ranch
William Allen High School,
Valley Youth House, Second Harvest Food Bank of Lehigh Valley and Northeast Pennsylvania, , ,
Leukemia and Lymphoma Society of Eastern PA, Pediatric Cancer Foundation of Lehigh Valley, Epilepsy Foundation Eastern PA, ,
Love Promise Stories from Ciocca Subaru of Allentown
Subaru and Ciocca Subaru of Allentown believe in making a positive impact on the communities in which we live and work. We uphold that belief through our Love Promise Community Commitment. Every month, we select inspiring stories from customers and partners from around our area who strive to support our collective commitment and feature them here
Ciocca Subaru of Allentown helps keep kids warm - Stephanie N
On two separate occasions, Ciocca Subaru of Allentown has generously donated coats to children in need around the Allentown area. First, was The Boys and Girls Club of Allentown back in November and then this past week at The Boys and Girls Club of Bethlehem. During the two events, over 150 coats were given out. Ciocca Dealerships is proud to have donated $100,000 to Auto Dealers CARing for Kids to provide 5,712 new coats to kids in need this winter.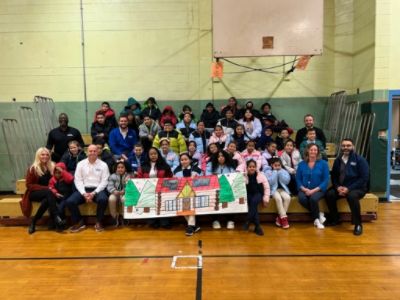 ---
Naomi Waits 12 Months to Find Her FUREVER Home! - Jackie B
Naomi came to our facility in September 2021 from an overcrowded city shelter in Philadelphia. Unfortunately, she was overlooked for an entire year! During this past year, we have seen a huge decrease in adoptions and an increase in lengths of stay, due to no fault of our dogs. Naomi sat for months looking for a home that would understand her and be the right fit! Well today was her day and a fitting day it was! On National #MakeADogsDay Naomi and five other dogs found their forever homes! Naomi's adopter lost their Cane Corso in August and decided they were ready to bring in another special pup. They connected with Naomi immediately and were familiar with her various quirks! We are BEYOND thrilled for this match and are so happy for both of them! Naomi's journey with Last Chance Ranch was filled with love. She pulled on the heartstrings of many of our staff. She was originally fostered with our Kennel Health Manager after arriving. Unfortunately, Naomi could not get along with the resident cat or she would have found her forever home. After a few months of trying, it was not going to be a fit. However, during those months in foster Naomi gained weight and confidence. Back at the ranch, Naomi became a volunteer favorite. She would get to go on offsite adventures, romps at the park, extra long play-time and more! Naomi wasn't a fan of other dogs, so it made finding the right fit for her a little more challenging. However, we knew her day would come and she would find the right people!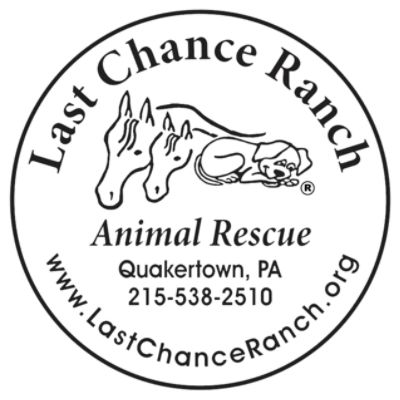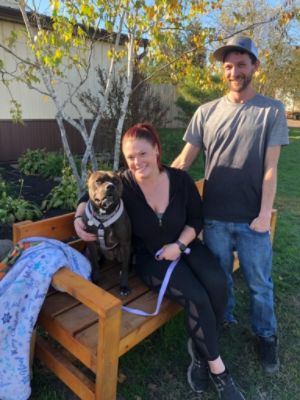 ---
Ciocca Subaru's Trunk or Treat - Justine D
On October 27, 2022 Ciocca Subaru in Allentown, Pa hosted their first Trunk or Treat to support The Sanctuary at Haafsville. Our non-profit is a volunteer based; no-kill animal shelter located west of route 78 in the Lehigh Valley. We appreciated the opportunity to bring dogs and cats to the dealership this evening and could tell the staff in all departments welcomed the night with family, friends and potential customers along with tons of candy and fun activities for the trick or treaters. This event provided positive exposure for both the Sanctuary and the dealership in the local community. The Sanctuary is looking forward in future events.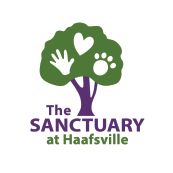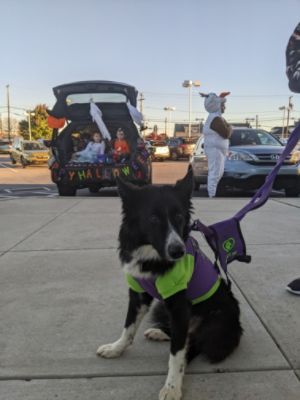 ---
Ciocca Subaru of Allentown Loves Pets - Stephanie N
On Saturday, October 22, Ciocca Subaru of Allentown hosted it's annual Subaru Loves Pets Adoption Event. Four shelters participated this year, Last Chance Ranch, Paws 2 Freedom, The Center for Animal Health & Welfare and Harnessed to Hope Northern Breed Rescue. During the event, customers listened to live music provided by The Hawk 99.9 and visited with the multiple dogs who were waiting to be adopted. Pet supplies were collected throughout the event and the month of October that all four shelters will generously split.
---
Ciocca Subaru Delivers Warmth to Local Hospital - Jessica K
On Wednesday, June 29th Ciocca Subaru and The Leukemia & Lymphoma Society- Lehigh Valley delivered blankets, art kits and messages of hope to patients at the John and Dorothy Morgan Cancer Center at Lehigh Valley Health Network. The blankets and messages of hope will be given to patients to share love and warmth when they need it most. Ciocca Subaru has been a great supporter of The Leukemia & Lymphoma Society in the Lehigh Valley for several years. In addition to providing blankets to patients, they have also raised over $100,000 for The Leukemia & Lymphoma Society. This money is not only used to benefit blood cancer patients in the Lehigh Valley but also research towards finding a cure. Thank you to Ciocca Subaru for their dedication and support.

---
Ciocca Subaru Shares The Love With LLS! - Jessica K
Thank you to Ciocca Subaru for choosing The Leukemia & Lymphoma Society (LLS) as a local charity for the 2021 Share The Love Promotion! Ciocca Subaru has helped to raise critical funds to support the mission of LLS. Their enthusiasm and passion for creating a world without cancer is evident and their donation of $50,000 benefits local patients and families, as well as cutting edge research. Ciocca Subaru is a wonderful community partner and we are truly grateful for all they do to support LLS and blood cancer patients in the Lehigh Valley!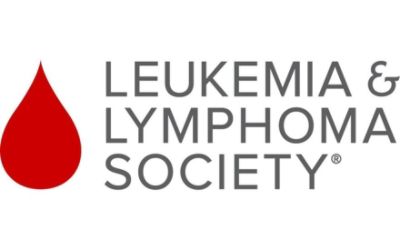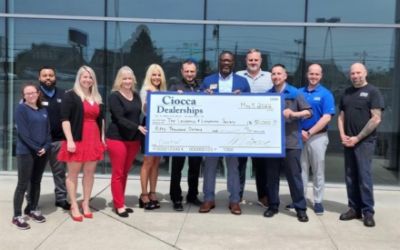 ---
PB&J Drive for the Allentown Food Bank - Chelsea L
One of the most coveted items at a food bank is peanut butter. When Ciocca Subaru called in early March, the Allentown Food Bank had just ran out and were trying to find more. It was perfect timing! Through February, Ciocca Subaru of Allentown led a month long peanut butter and jelly fundraiser with Move For Hunger. When we accepted their donation, we received their donation of 156 lbs! Their donation totals were 56 jars of peanut butter and hazelnut topping, 48 jars of jelly and 11 jars of fluff. Allentown Food Bank is thankful for Ciocca Subaru for being a great company in our community that clearly likes to give back. It was also great to meet and chat with Julian, Marshall and Jenna who dropped the donation off!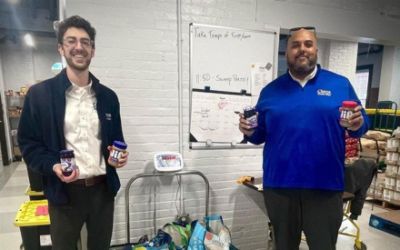 ---
Ciocca Subaru X Random Acts of Kindness - Jenna S
Ciocca Subaru is an amazing company! When they say they're more than a car company...it's true. This past week, two of their sales consultants went to Lehigh Valley Hospital (where they've donated blankets & worked closely with the Leukemia & Lymphoma patients in the past) to hand out Dunkin' Donuts gift cards to the hospital employees! With the pandemic still a real concern, it's awesome to see this company continuing to support the medical professionals who risk their lives daily. I'm so glad we have a company who loves to be a part of their community and gives back throughout the year!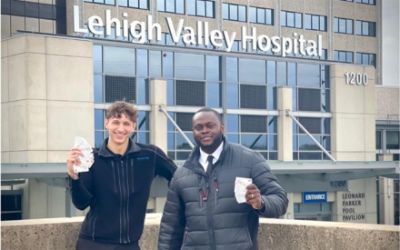 ---
Franklin's Adoption Story - Jackie B
Franklin was adopted from Last Chance Ranch Animal Rescue during the Subaru Loves Pets Event in October. Franklin arrived to Last Chance Ranch in February of 2021. He and his mother, Eleanor, lived at LCR until they found their new Dad during the October adoption event! Franklin, a 2 year old terrier mix, was diagnosed with mast cell tumor with undergoing a routine neuter procedure. About a month later, we had the tumor removed by the veterinarian, who was able to get clean margins around it. Unfortunately, have an aggressive tumor at only two years old, can definitely impact Franklin's livelihood. As a result, Franklin was consistently overlooked in our kennel. Additionally, being bonded to his mother, finding the right adopter was difficult. In October, an awesome gentleman heard about the Subaru Event and came out to our facility to adopt. He wanted to adopt the animal that needed him the most, whether behavioral needs or had been in the shelter the longest. He met Franklin and feel in love! He also met Eleanor and knew they needed to stay together. We decided to send Franklin home first to allow him time to settle in to the new home and then Eleanor went two weeks later, in the beginning of November. Both Franklin and Eleanor has settled in well to their new home! Franklin gets to go work with his new Dad everyday, while Eleanor gets to relax at home on the couch! Thanks to Subaru, we were able to find a happy home for two dogs that had been in our rescue for 9 months! A great video by Ciocca Subaru: https://www.facebook.com/cioccadealerships/videos/580911043128036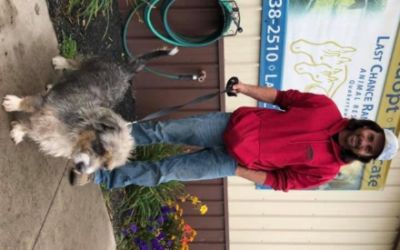 ---
Ciocca Subaru Lights the Night with LLS! - John B
Ciocca Subaru Lights the Night for the Leukemia and Lymphoma Society! For the third year in a row, Ciocca Subaru has been such a great partner inside and out of the Share the Love event. They were a top sponsor at this year's walk and had a great turnout even through the unfortunate weather. With their help & other Ciocca Dealerships, they raised over $14,000 for our organization. Ciocca Subaru traveled around the Lehigh Valley to raise awareness & donations by covering a Subaru Ascent with handprints in LLS colors. The vehicle led our walk as Mission Chariot! We're so thankful for our partnership with Ciocca Subaru and excited to be back as a partner in this coming year's Share the Love event! Thank you Ciocca Subaru!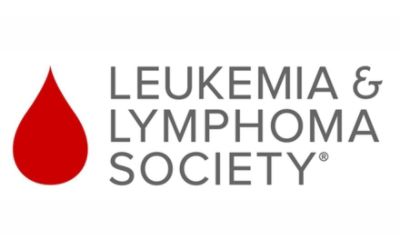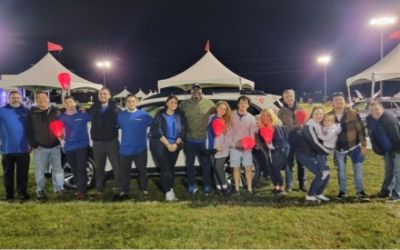 ---