When you purchase a new Subaru vehicle, one of the many advantages is the generous warranty coverage available. From the Subaru powertrain warranty to the emergency benefits, Subaru has you covered and protected. Learn more about how Subaru protects your investment with the Subaru warranty from the experts at Ciocca Subaru.
Subaru Warranty Coverage
With the new vehicle limited warranty, drivers get basic bumper-to-bumper coverage for three years or 36,000 miles. Also, drivers in the New Canaan area will enjoy other protections like the Subaru powertrain warranty that lasts five years and 60,000 miles and covers:
Engine
Engine block and all internal parts
Oil pump, oil pan
Cylinder heads and valve trains
Timing belts or gears and cover
Intake and exhaust manifolds
Oil seals and gaskets
Water pump
Flywheel
Drivers can also add on the optional extended warranty coverage when purchasing a new Subaru vehicle. Get more details about the cost and coverage with the financing experts at our financing center.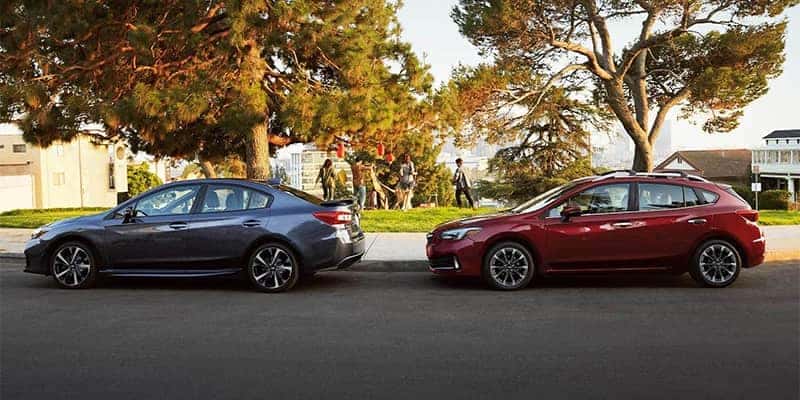 Subaru Emergency Coverage
If something unexpected happens, the Subaru warranty protects you, so you are not left stranded. Don't get stuck on the Lehigh Valley roads. Opt for Subaru warranty protections, such as:
Get gas delivered or a jump start thanks to 24/7 roadside assistance for Subaru 2000 and all later models.
Get your vehicle towed to the nearest authorized Subaru retailer for repairs and get your towing reimbursed. 
Guaranteed Subaru OEM parts not covered by other warranties. 
Emergency repairs can be made at any available service facility if you are not within 75 miles of an authorized Subaru retailer.
Is the Subaru Warranty Transferable?
Are you interested in selling your Subaru or you would like to purchase a used model? You might be wondering if you can transfer the Subaru warranty. Yes, you can! Call 800-SUBARU3 to update the owner's information. There is no hassle and no transfer fee!
Learn About the Subaru Warranty at Ciocca Subaru
If you want to learn more about the Subaru warranty or upgrade your current ride, visit us at Ciocca Subaru. We'll help get you behind the wheel of the vehicle best suited for your lifestyle and budget. We offer a rotating selection of vehicle specials to help you save on your Subaru purchase! Contact us today with any questions you have or to schedule a test drive.